To those who knew and loved her, Sheila Ann Deviney was the life of the party: larger than life and twice as potent. Born to David and Susan Deviney, Sheila was their second child between brothers Davey and Jack. Equal parts angelic and devilish, Sheila was the bond that kept her family and friends held together tightly.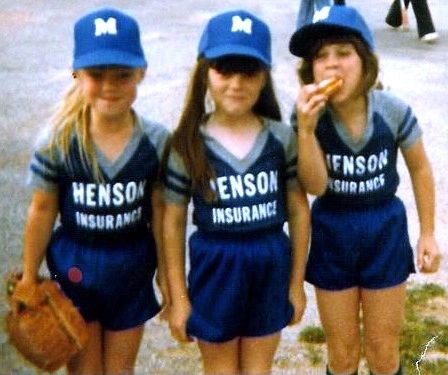 A popular girl in her Maysville, Oklahoma high school, Sheila had every girl's dream when she the cheerleader caught the eye of and married the college football hero. Her idealic life was well on its way.


    But Sheila's perfect world soon deteriorated into a nightmare of brutality, perversion, drug abuse and cruelty. In each city that they lived, Sheila had to witness the unparalled criminal behavior of her husband and spiraled deeper and deeper into substance abused with him. Soon, she was the mother of two children that her husband didn't want and which they could barely provide for.


Sheila went on with her life and did the best she could. She fell down and then she got up. She stumbled but she continued on. She moved back to Maysville and lived next door to her parents. After rehabilitating herself completely from substance abuse, she returned to college where she obtained her teaching degree. Her two children were returned to the Catholic faith and Sheila prided herself on their perfect attendence at Mass. It was finally a time of peace in Sheila Deviney's life. But it was to be short lived.




ABOVE: Sheila Deviney poses with her beloved older brother, Davy at Christmas 2003 festivities in her parent's home next door. This is one of the last known photographs taken of Sheila Deviney. She was murdered ten days later.
    Following a number of legal continuances where her permanent custody and amended child support were in limbo, Sheila demanded that her ex-husband do right by his children. Given that the child support order was scheduled to triple and that a high paying job in the oil field with a reputable company might be lost due to the moral clause regarding child support issues, the damage was apparently too much to risk. By tempting fate, Sheila had sealed her own.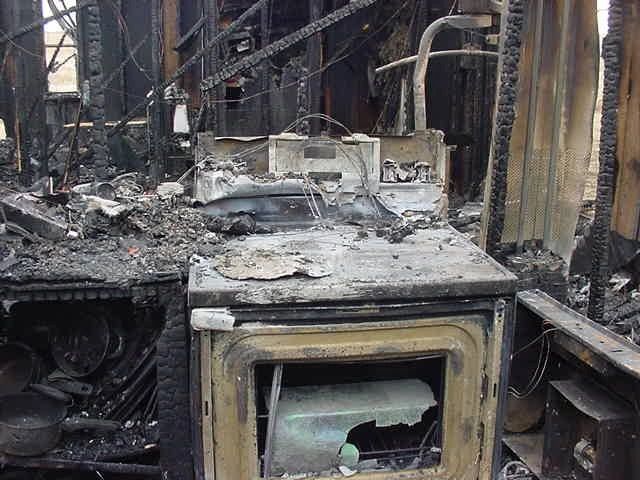 ABOVE: A post fire photograph of Sheila Deviney's burned kitchen, feet from where she lay in her trailer. Despite obvious indications of foul play including multiple fires started in various locations about the dwelling, the State Fire Marshal's Office deduced that the melted pan above was the main source of the blaze. Investigators hypothesized that Sheila had become inattentive while cooking and was incapacitated by a 'black flash' of hot material from the pan. This opinion of an accidental house fire was ultimately amended nine months later when forensic findings from Sheila's immolated remains indicated the prescence of accelerants on her body and in her lungs.
The next morning, January 6th, 2004, Sheila Deviney took her children to school at Whitebead promptly at 8:00 am. She spoke with a good friend of hers via cell phone all the way home. Upon her arrival, she indicated that she had important visitors and she nervously ended the call.

Her trailer was found smoldering by a passing neighbor at ten minutes after ten. Sheila was found dead inside by responding Maysville fire fighters. She was burned beyond recognition. Three seperate fires had been started in her trailer. One was started on a propane heater in what would later be classified as an amateur attempt make this location appear to be the source of the fire. A second fire was started in a bathroom and a third was started on Sheila herself by way of flammable fluids splashed around her and soaked into spare clothing packed tightly against her. Sheila was made into a human torch by persons intent on erasing all evidence of her existence. She was alive when the flames engulfed her.

The Garvin County Sheriff's Office did not initiate an investigation. The Oklahoma Office of the Chief Medical Examiner did perform an autopsy but refused to reveal the results of the procedure for over nine months even though evidence of foul play was evident within twenty four hours. The Oklahoma State Fire Marshal's office refused to admit that the fatal blaze was anything other than an accidental house fire for nearly a year, despite what the Maysville Volunteer fire fighters and the Liquid Propane Gas Inspector had to say in their verbal and written reports to the contrary.

An agent with the Oklahoma State Bureau of Investigation later told the Deviney family that his agency knew who carried out the arson and murder of Sheila Deviney but would not act on the information since there was no consensus. Even though the reports of other agencies were ultimately amended to reflect an arson and murder, The OSBI thereafter 'cleared' the case without making any arrests or bringing anyone to trial. As the controversy progressed, the Deviney family ultimately spent a year and thousands of dollars petitioning for a grand jury in Garvin County which convened in 2006.

Sheila Deviney's ex-husband, his wife and his brother all invoked the fifth amendment under oath. No true bills of indictment were handed down.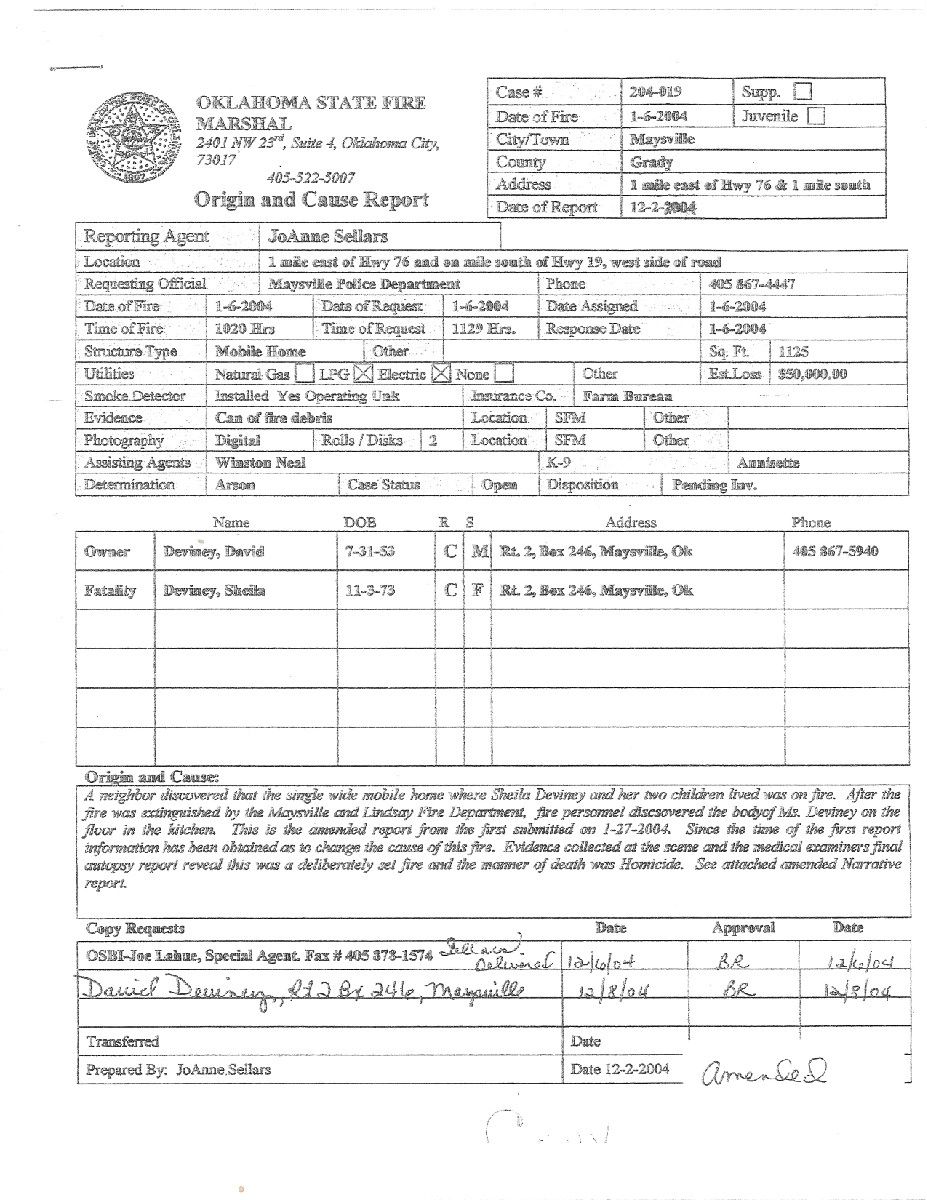 ABOVE: The amended report of Investigator Joanne Sellers of the Oklahoma State Fire Marshal. Despite evidence that indicated an arson fatality, the report has multiple errors and indicates a different number of film rolls than previously mentioned. It also fails to mention the additional material removed from Sheila Deviney's trailer, including the front door and substantial portions of the charred carpet beneath her corpse. These materials were lost from SFM custody and never located.


ABOVE: Front page of the autopsy report by the Office of the Chief Medical Examiner. Sheila's badly burned remains showed signs of accelerants immediately, however these findings were not published for the dissemination of other agencies involved until September, 2004.



ABOVE: Toxicology reports taken from tissue samples during the autopsy indicated the presence of the chemicals toluene and benzene, two compounds commonly found in products such as canned ether or engine starting fluid.


ABOVE: Sheila Deviney's amended death certificate indicating her death from homicide. Following a Grand Jury report dated March 13th, 2006, Garvin County Grand Jurors mentioned that the investigation into Sheila Deviney's death was not as fully or thoroughly conducted as they would have liked and further that the jury could not suitably account for all the items and material removed from Sheila Deviney's residence. Their final reccomendation was for the Garvin County Sheriff's Office, the Oklahoma State Fire Marshal's Office, the State Office of the Chief Medical Examiner and the Oklahoma State Bureau of Investigation to continue their respective investigations into this matter. To this day, their is no indication that these reccomendations are being followed by any mentioned agency.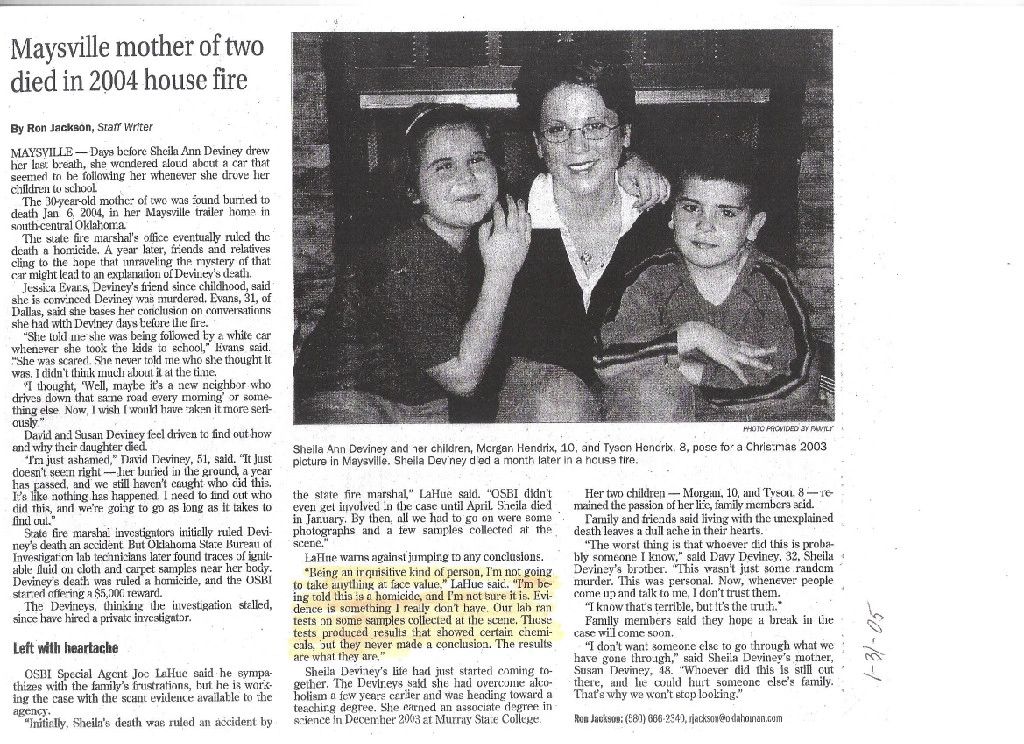 Sheila Deviney's case has received much scrutiny nationwide and it has polarized many who have begun to demand the reform of a number of Oklahoma State Agencies where credibility remains in question over recent activities. This headline is from a three part series published by the Daily Oklahoman in conjunction with the Tulsa World. Click HERE to read the archived link to the full story.
   
ABOVE: Sheila Deviney's mother and children accept Sheila's posthumous diploma from Murray State College at Spring Commencement 2004. Sheila's sudden murder was a shock to many of her classmates, especially for those in whom she confided concerning the constant danger she lived with.  

    The Deviney family has been stonewalled at every turn. In 2009, a second Grand Jury was convened via citizen petition in Garvin County regarding the suspicious death of another local man involving many of the same law enforcement officials. Sheila Deviney's family applied to have her case revisited before that jury citing previous evidence and newly discovered material. The Grand Jury declined to hear the matter.

    Even with an amended death certificate, a completed autopsy report, an amended Fire Marshal's report and a Grand Jury report all specifically indicating murder by arson, the local Sheriff's Department and the State Bureau of Investigation have as yet done nothing and a set of killers has gone free. 

    Until now. 

    Activists from within Garvin County, bound together by circumstance and outrage have joined forces. Together with recent changes in Oklahoma law, national scrutiny has been placed on the death of Sheila Deviney. New conclusions have been drawn. New, additional suspects have been named. Witnesses previously afraid to come forward have discovered new courage to do so. A new chapter is about to be written in the history of Garvin County...


             


REMEMBER SHEILA DEVINEY.
If you have information regarding the death of Sheila Deviney, please contact us immediately via the message board on our CONTACT US page or via the Justice for Sheila Deviney FACEBOOK page at the button below. Your tips may be the difference between justice and injustice in the lives of your neighbors.



For higher quality copies of any documents or photos listed, please Contact Us and we will be happy to provide any data requested.